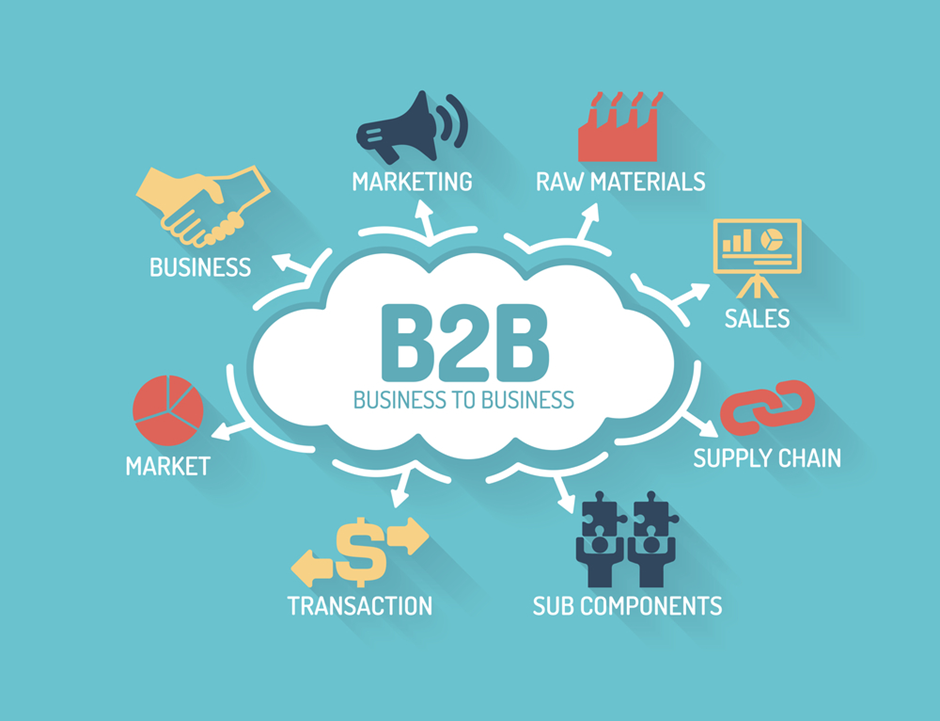 Salesforce has been praised for its powerful Sales Cloud and Service Cloud offerings. These products form the primary sales and service infrastructure for many companies, going beyond traditional customer relationship management packages by offering a highly customizable platform based on component configuration and workflow automation rather than requiring specific code expertise. B2B Commerce Cloud further extends these offerings by offering a purpose-built commerce tool that allows buyers to easily personalize it. Some out-of-the-box features include:
Ability to accommodate large B2B orders. 
Authenticated login and guest browsing. 
Complex pricing features, including negotiated pricing, volume pricing, and tiered pricing. 
Support for Salesforce's Einstein products, which include AI-driven search and recommendations. 
Built-in CMS for user experience and branding. 
About Salesforce B2B commerce
As the business-to-business (B2B) industry continues to evolve, e-commerce has emerged as more than a nice to have it's a must-have. The last few years of explosive eCommerce growth have intensified the need for B2B businesses to shift their focus online. Its clear e-commerce itself is no longer a trendy new channel that B2B companies are exploring. about 65% of B2B companies across industries are fully transacting online in 2022. And for the first time, B2Bs are more likely to offer e-commerce over in-person sales.
B2B e-commerce, or business-to-business electronic commerce, is the sale of goods or services through online transactions between businesses. Because orders are processed digitally, buying efficiency and effectiveness are improved for wholesalers, manufacturers, distributors, and other types of B2B sellers.
Salesforce B2B commerce helps companies to grow sales and lower costs by quickly launching digital ordering to give business buyers an easy way to make purchases online.
Salesforce B2B commerce enables organizations to create e-commerce storefronts that are specifically designed for businesses making large volume purchases from other businesses online.
Optimizing self-service purchasing is important in many industries, like manufacturing, med-devices, consumer goods, and more. Business buyers log into an authenticated site, personalized for them, where they have a consumer-like experience with fast search.
It's easy to manage the store and make changes with drag-and-drop components designed for commerce and more so you can implement in weeks and innovate fast to meet the changing needs of your customers.

Types of B2B commerce
B2B2C – Business-to-business-to-consumer (B2B2C) e-commerce takes out the middleman usually between the B2B organization and the B2C, putting the businesses directly in contact with the consumer. The B2B2C model can best be described by looking at how a wholesaler or manufacturer interacts with traditional B2B and B2C models. In those cases, the wholesaler or manufacturer sends goods to B2B, and those goods are then sold to the final consumer. In a B2B2C model, the wholesaler or manufacturer reaches the final consumer by either partnering with the B2B or directly selling to the consumer.
Wholesalers – Wholesalers purchase goods in large quantities from distributors or directly from manufacturers and then sell to retailers. They profit by purchasing the goods at a lower price and then selling them at retail value. Wholesale B2B businesses are common in
Construction
Food Service
Medical Supply
Retail
Manufacturers – Manufacturers use raw materials to produce goods on a large scale. In a B2B e-commerce model, the manufacturer operates an online portal, such as a website, through which other businesses can buy the goods. Common clients of manufacturers are wholesalers and other manufacturers.
The auto industry is a good example of manufacturers in a B2B arena. The manufacturer creates individual car parts, such as a fuel pump and an engine. Then, the manufacturer sells these parts to an automotive company that builds the entire car from the parts and sells it to the consumer.
Distributers – A distributor is an intermediary between manufacturers and other businesses. They purchase in large quantities from the manufacturers and sell to other manufacturers or retailers. Distributors often have established networks of buyers so they can increase the visibility of manufacturers' goods and help create more sales, which is especially useful for B2B businesses that are trying to establish an online presence. Online marketplaces like Amazon, eBay, and Walmart prove the huge potential for distributors to sell online and achieve unprecedented growth.
Functionalities that B2B commerce offer:
Authenticated sites including logins
Shopping carts
Rapid reorders
Checkout flow templates shipping flow templates are used.
Custom storefront themes for a unique look and feel for each account
Multiple payment types
Dynamic, variant products
Search/self-service
Product data and catalogues
Inventory management
Customer service
Discounts

Benefits
Einstein AI is a next-generation artificial intelligence platform used by retailers and organizations for augmenting the usage of artificial intelligence tools, and strategies for business.
No other cloud-based platform except salesforce commerce cloud allows retailers and organizations to manage multiple stores with a single backend platform from different locations across the globe.
Mobile-friendly e-commerce store.
CPQ-configure, price, and quote represent more subtle aspects of b2b e-commerce.
Drag and drop mechanism
We can use salesforce automation tools like workflows and flows process builders in b2b e-commerce
Based upon the customer search administrator can do the changes storefront.
With Salesforce Commerce Cloud, organizations can manage multiple storefronts or brands from a single platform. Even for businesses with brands spanning different time zones, countries, currencies, and languages.

Advantages
Buyers can reorder with a couple of clicks, whether it's a small purchase or a complex order with hundreds of items.
They can also reorder from their tablets or phones because the site is mobile-optimized.
Buyers see a personalized product set and negotiated pricing and can request a quote or configure custom products.
When they check out, they can use shipping groups to send to multiple locations on different dates, and they have a wide variety of payment options.
If there's a problem, buyers can chat with a service bot or read knowledge articles. And since it's built on Salesforce, account managers and service agents can see commerce, CRM, service, and marketing data all in one place – across their business or at the contact level.
Setting up and managing your store is simple. Just follow a guided setup process to get started quickly and create a mobile app with out-of-the-box tools.

How does B2B e-commerce differ from B2C e-commerce?
B2C e-commerce involves end-users buying from a business. Because the purchases are usually for individual use, the quantity of items per purchase is often small. However, B2B e-commerce involves transactions between two businesses, one of which is likely trying to supply their inventory. As a result, B2B transactions are often in bulk.